In my Family...

*

2023, performance

15 mins

baby carriers, car sponges

performers:

Barbara Altmann,

Hella Dräger,

Lukas May-Floor,

Mira Mazumdar

shown in:

OFFICE FOR UNSOLVED ISSUES

06.10. - 27.10.2023

Bezirkdirektion M. Koch

Zurich Versicherung, Munich (de)

pictures:

Yegyu Shin

videos:

Marvin Puscher

*

dans ma famille...

*

in meiner Familie...
Four people wear baby carriers. They are looking for something: something to fill the empty space in their carrier, something to share their home with, or someone to love them. What does it mean to choose your own family? Is family even something for everyone? This performance looks at the issue of starting a family, the desire to have children and the pressure to perform that comes with it. This piece explores other ways of understanding the concept of family.
(english)
(...)
(français)
Vier Menschen tragen Baby-Carriers. Sie sind auf der Suche nach etwas: nach etwas, das den leeren Platz in ihrer Trage füllt, nach etwas, mit dem sie ihr Zuhause teilen, oder nach jemandem, der sie liebt. Was bedeutet es, seine eigene Familie zu wählen? Ist Familie überhaupt etwas für jede*n? Diese Performance befasst sich mit der Frage der Familiengründung, dem Wunsch nach Kindern und dem damit verbundenen Leistungsdruck. Das Stück erkundet andere Wege, das Konzept der Familie zu verstehen.
(deutsch)
documentation: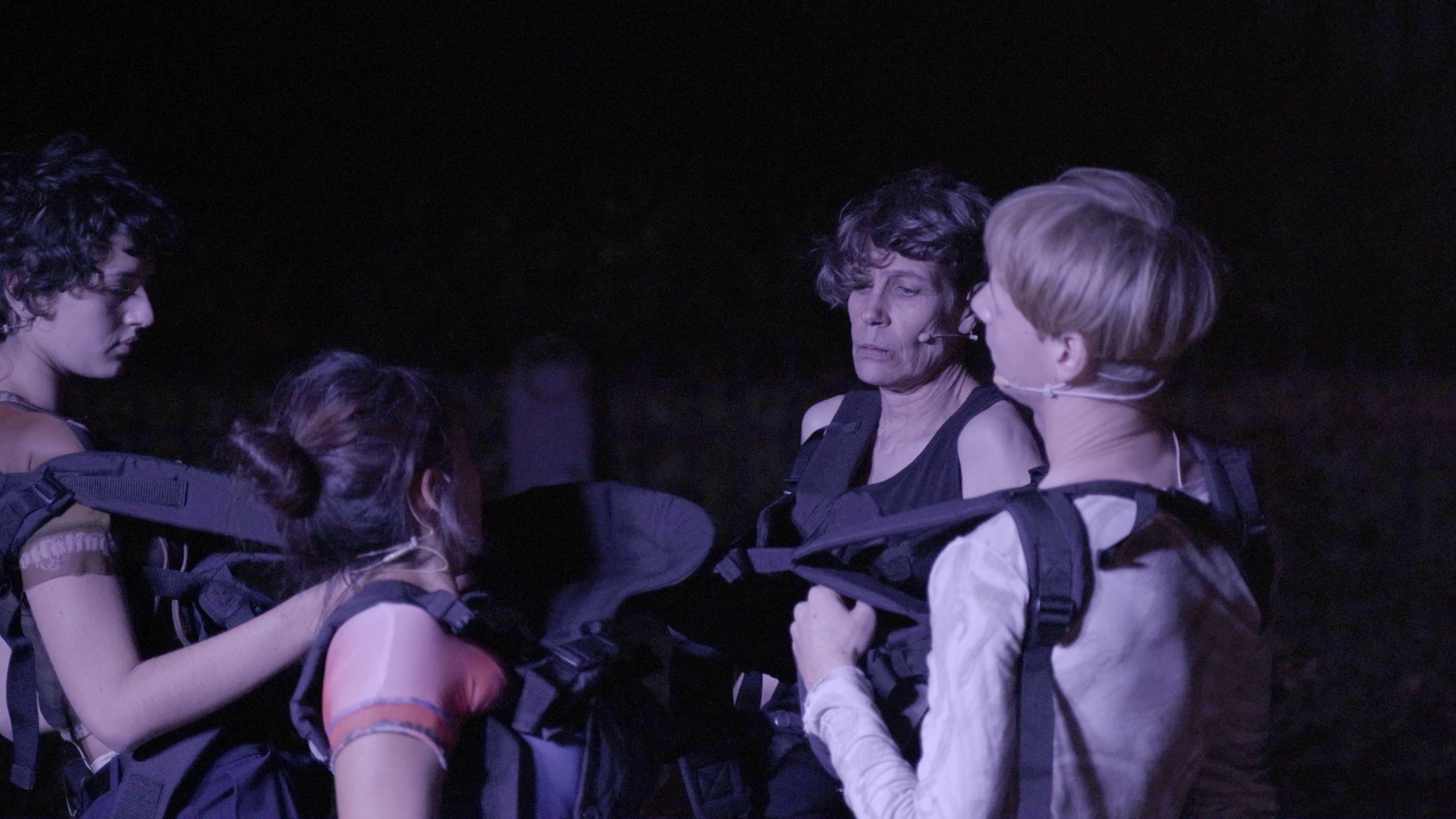 photo-documentation:

exhibition text:
OFFICE FOR UNSOLVED ISSUES
The office's mission is to protect unanswered questions, unsettled issues, pending matters, cold cases, suspended judgments, and porous closures. As a benchmark of the consultancy industry, we focus on prolonging the lifespan of unsolved issues throughout the globe and endeavor to accelerate the world's transition to greater uncertainty.
(english)
SERVICE DES QUESTIONS NON RÉSOLUES
(...)
(français)
BÜRO FÜR UNGELÖSTE FÄLLE
Die Mission dieses Büros besteht darin, unbe- antwortete Fragen, ungeklärte und ausstehende Angelegenheiten, ausgesetzte Urteile und undichte Abschlüsse zu wahren. Als Maßstab für die Beratungsbranche konzentriert es sich sich auf eine Verlängerung der Lebensdauer von ungelösten Problemen auf der ganzen Welt, und bemüht sich den Übergang zu mehr Unsicherheit auf der Welt zu beschleunigen.
(deutsch)
team of the Office for Unsolved Issues:

exhibition views: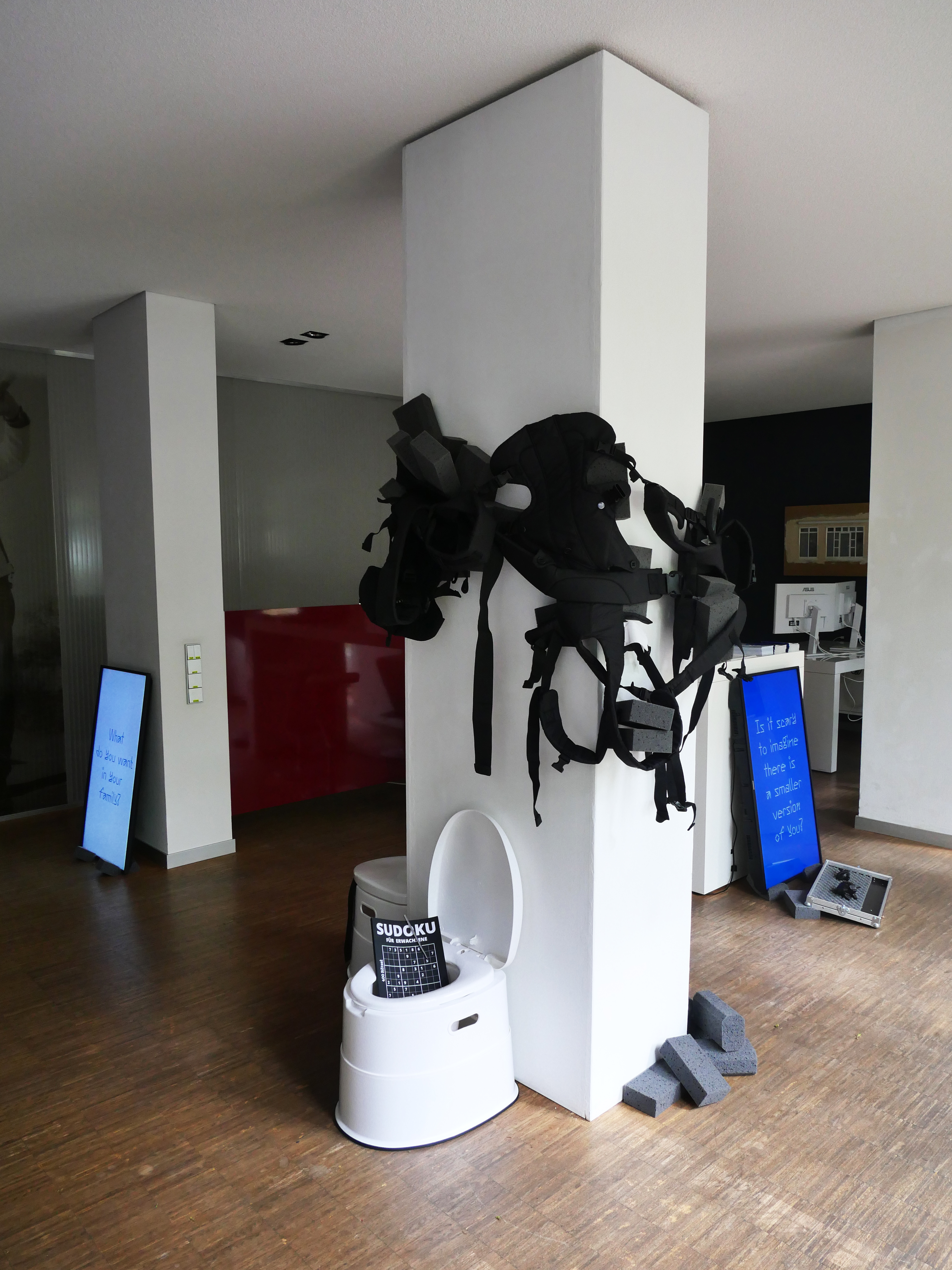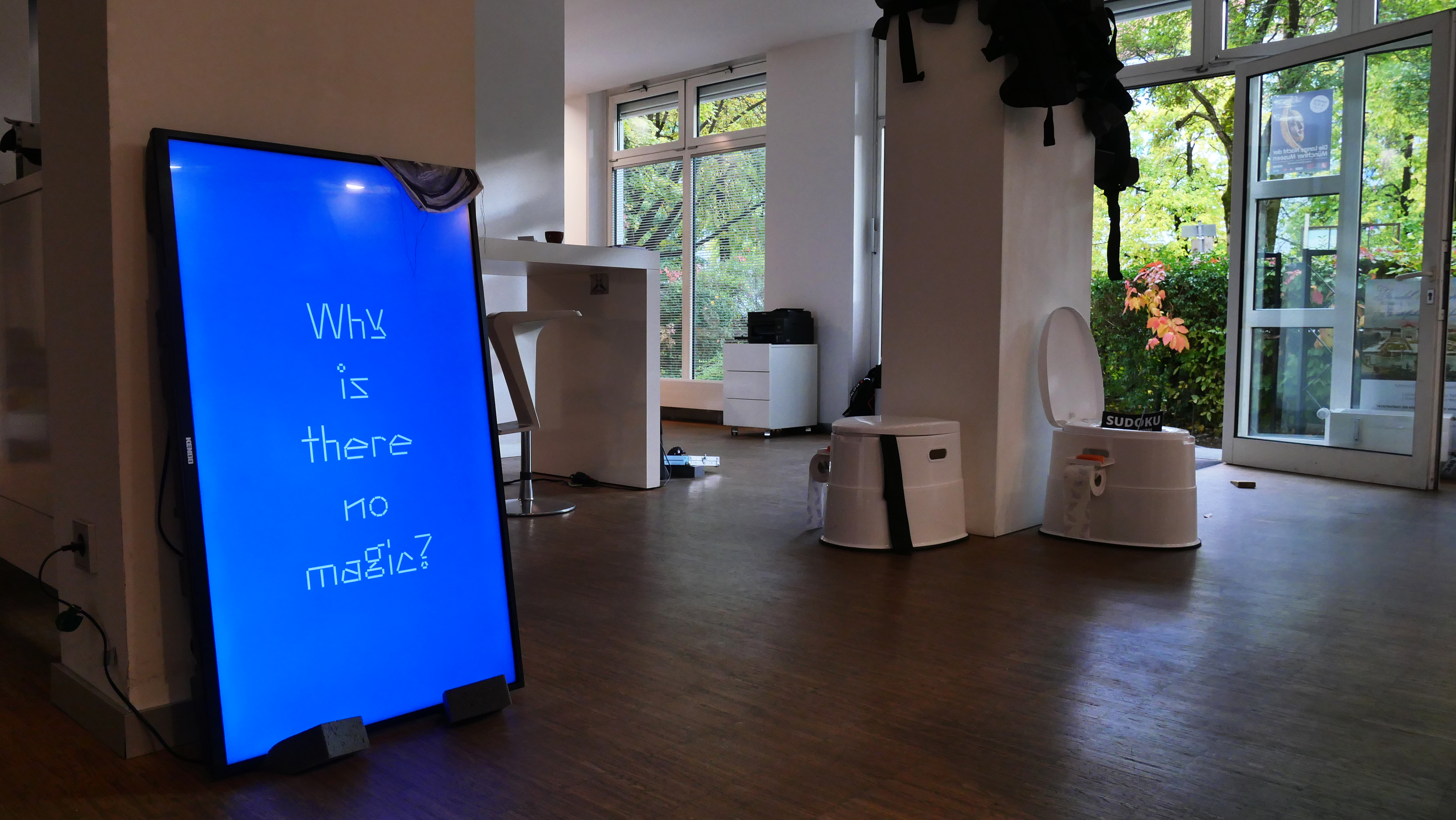 all rights reserved ©2023 Pierre-Yves Delannoy