EMBROIDERIES ON CASHIER'S TICKET

*

2019.23, embroidery

variable sizes (ex: 0,08*0,16m)

coton yarns, thermo paper

shown in:

_JAHRESGABEN 2022

04.12.2022 - 30.01.2023

Bonner Kunstverein, Bonn (de)

_KARL&FABER PREIS EXHIBITION OF NOMINEES

11.09. - 17.09.2022

Karl und Faber, Munich (de)

_ILLE #2

15.01. - 15.02.2020

Illegalerie, Munich (de)

pictures:

Pierre-Yves Delannoy

*

broderies sur ticket de caisse

*

Stickereien auf Kassenzettel
a Grindr's dickpic collection
Embroideries on cashier's ticket
is a series of embroidered penises and names, taken from a gay dating app where the exchange of dickpics is common, on cashier's tickets. This work is an attempt at a re-appropriation of fast and violent sex marketing.
(english)
Une collection de dickpic de Grindr.
Embroideries on cashier's ticket
est une série de tickets de caisse sur lesquels sont brodés pénis et pseudos provenant de l'application de rencontres gay, où l'échange de "photos de bites" y est courant. Ce travail est une tentative de réappropriation du marketing sexuel rapide et violent.
(français)
a Grindr's dickpic collection
Embroideries on cashier's ticket
ist eine Serie von bestickten Penisse und Namen, die aus einer Gay-Dating-App, in der der Austausch von
Dickpics
üblich ist, stammen, auf Kassenbons.
Diese Arbeit ist ein Versuch einer Wiederaneignung eines schnellen und gewalttätigen Sex-Marketings.
(deutsch)
installation:
in Karl & Faber
installation:
in Karl & Faber
framed embroidery: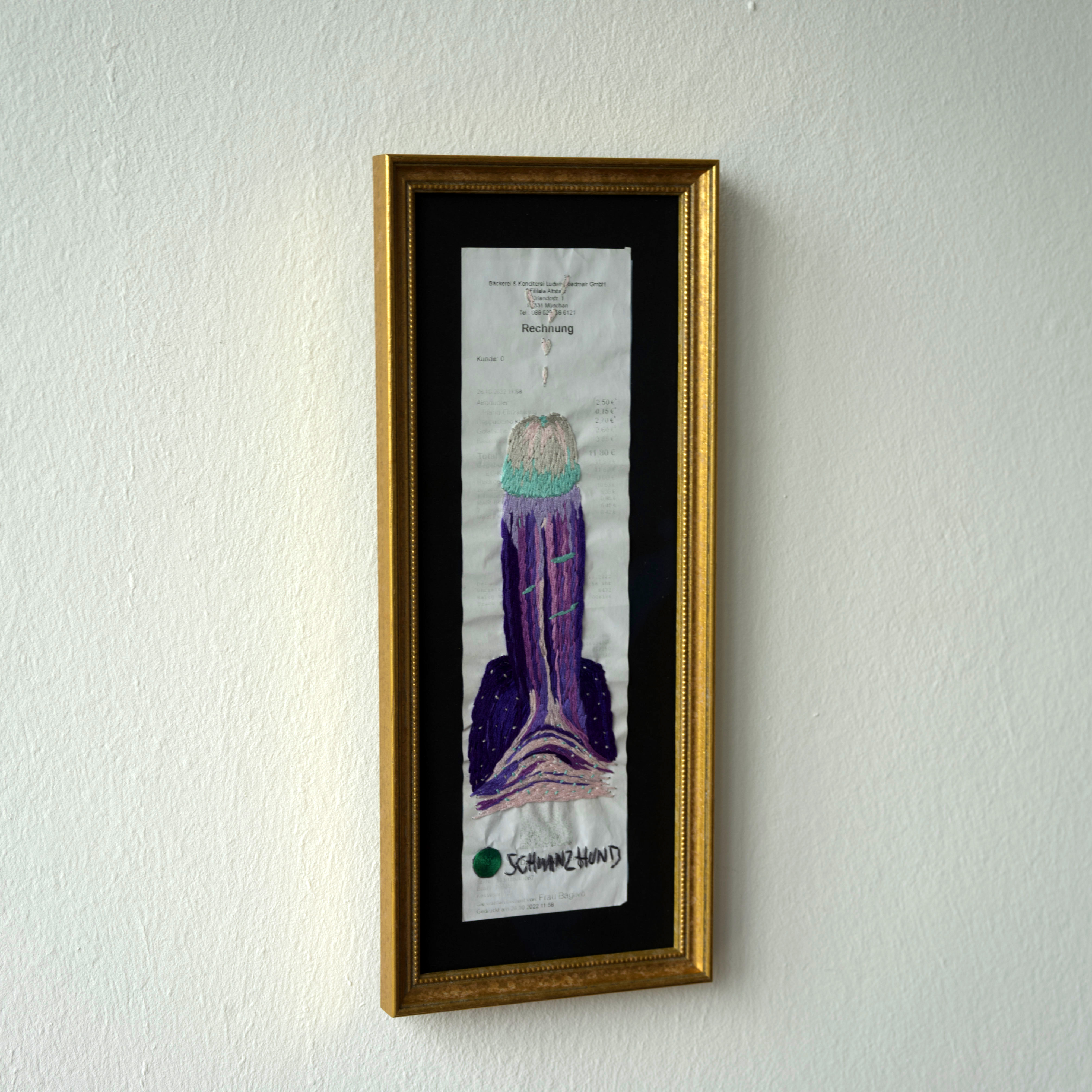 installation:
in Bonner Kunstverein
full collection:


conservation presentation:
all rights reserved ©2021 Pierre-Yves Delannoy