RE-NATION

*

2021, installation

various size / 1,00*1,50 m

print on coton fabric, wool, metal, fur, riso print, ceramic, polyester

made with:

Manuela Illera,

Essi Pellikka.

shown in:

LASSITUDE

20.03. - 19.04.2021

Goethe Institut, Paris (fr)

pictures:

Pierre-Yves Delannoy

*

neues Volk
RE-NATION is a re-quest for space, a reflection on identity and the body as the bridge between our sense of self and our systematized society. Hoisted as three banners, each of the works is tis own translation of coming into terms with the other than straight architectures of this bridge.
What are the borders of our body? What would one be, if the political hadn't touched ones body? How does the construction of our language shape our relation to ourselves and the way we relate to that around us, and what does it mean to live in a binary, heteronormative state, as a body who doesn't conform to its standards?
Quitted by the book
The Heterosexual Nation
, in which Ochy Curiel presents the systematization of heterosexuality as a political, economic and social regime, these banners are an attempt to recharge, resignify and reconstruct our polarized spaces.
(english)
RE-NATION est une nouvelle demande d'espace, une réflexion sur l'identité et le corps en tant que pont entre notre sens du soi et notre société systématisée. Présentées sous la forme de trois bannières, chacune des œuvres est sa propre traduction de la confrontation avec les architectures non rectilignes de ce pont.
Quelles sont les frontières de notre corps ? Que serions-nous si le politique n'avait pas touché notre corps ? Comment la construction de notre langage façonne-t-elle notre relation à nous-mêmes et à ce qui nous entoure, et que signifie vivre dans un état binaire et hétéronormatif, en tant que corps qui ne se conforme pas à ses normes ?
S'inspirant du livre
The Heterosexual Nation
, dans lequel Ochy Curiel présente la systématisation de l'hétérosexualité en tant que régime politique, économique et social, ces banderoles sont une tentative de recharger, de resignifier et de reconstruire nos espaces polarisés.
(français)
RE-NATION ist eine Rückfrage nach dem Raum, eine Reflexion über Identität und den Körper als die Brücke zwischen unserem Selbstverständnis und unserer systematisierten Gesellschaft. Als drei Banner gehisst, ist jedes der Werke seine eigene Übersetzung der Auseinandersetzung der Auseinandersetzung mit den nicht geradlinigen Architekturen dieser Brücke.
Was sind die Grenzen unseres Körpers? Was wäre man, wenn das Politische den eigenen Körper nicht berührt hätte? Wie prägt die Konstruktion unserer Sprache unser Verhältnis zu uns selbst und die Art und Weise, wie wir uns zu dem verhalten, was uns umgibt, und was bedeutet es, in einem binären, heteronormativen Staat zu leben, als ein Körper, der nicht seinen Normen entspricht?
Angeregt durch das Buch
The Heterosexual Nation
, in dem Ochy Curiel die Systematisierung die Systematisierung der Heterosexualität Systematisierung der Heterosexualität als politisches, wirtschaftliches und soziales Regime vorstellt, sind diese Banner ein Versuch wieder aufzuladen, zu resignieren und zu rekonstruieren unsere polarisierten Räume.
(deutsch)
publication:
poster by Manuela Illera
details:
flag by Pierre-Yves Delannoy
je suis née de la bouche de ma mère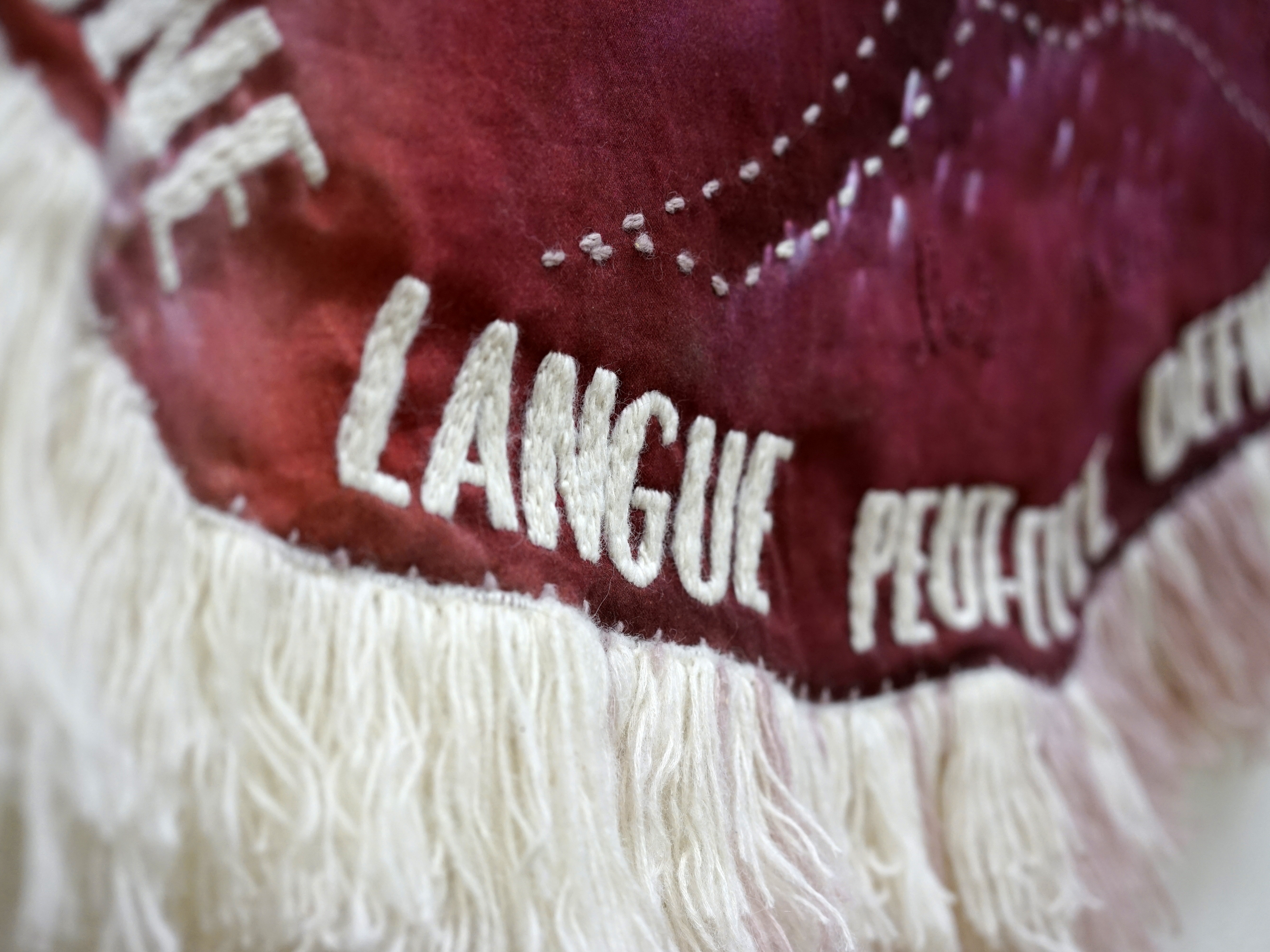 details:
flag by Pierre-Yves Delannoy
je suis née de la bouche de ma mère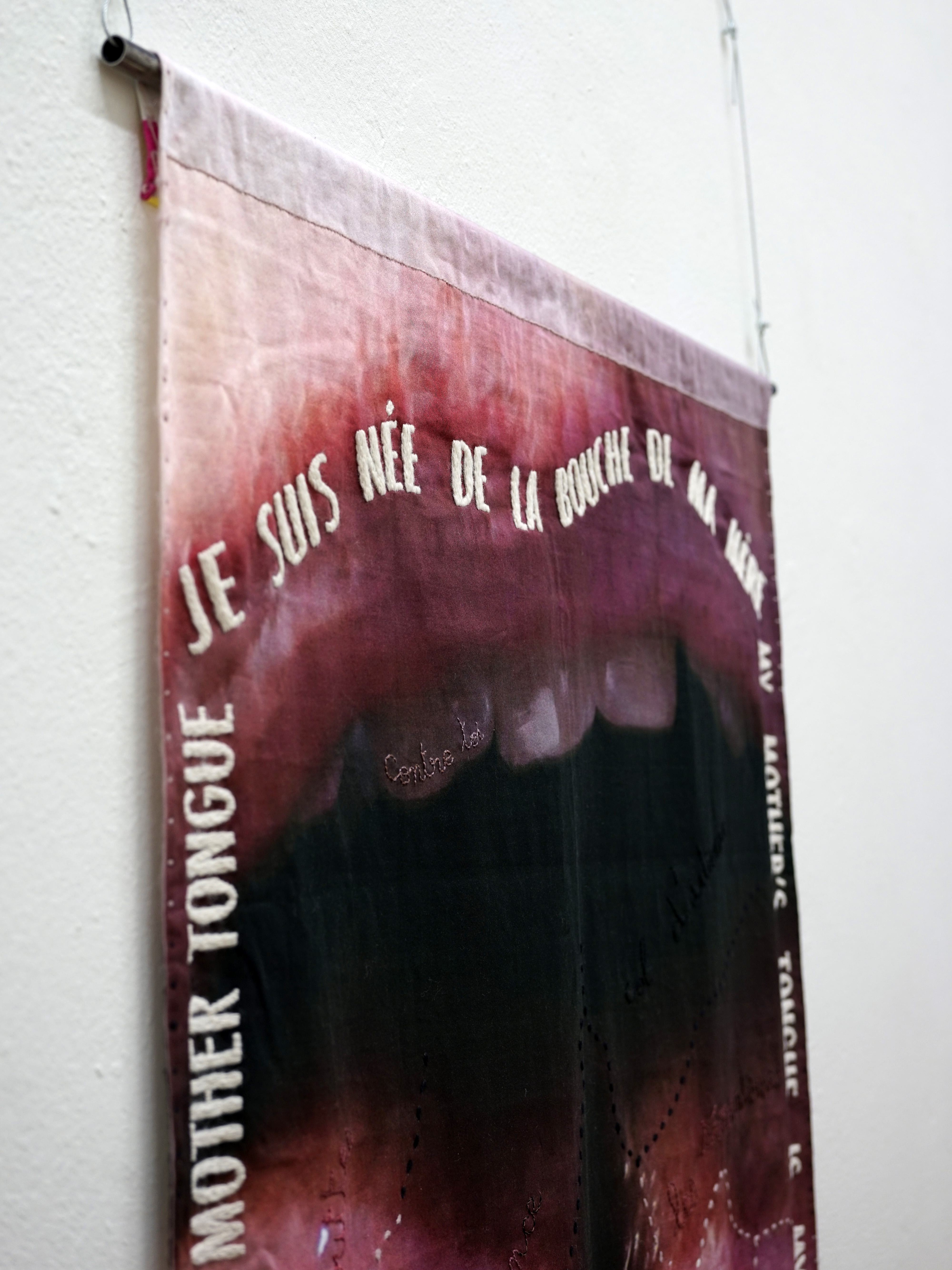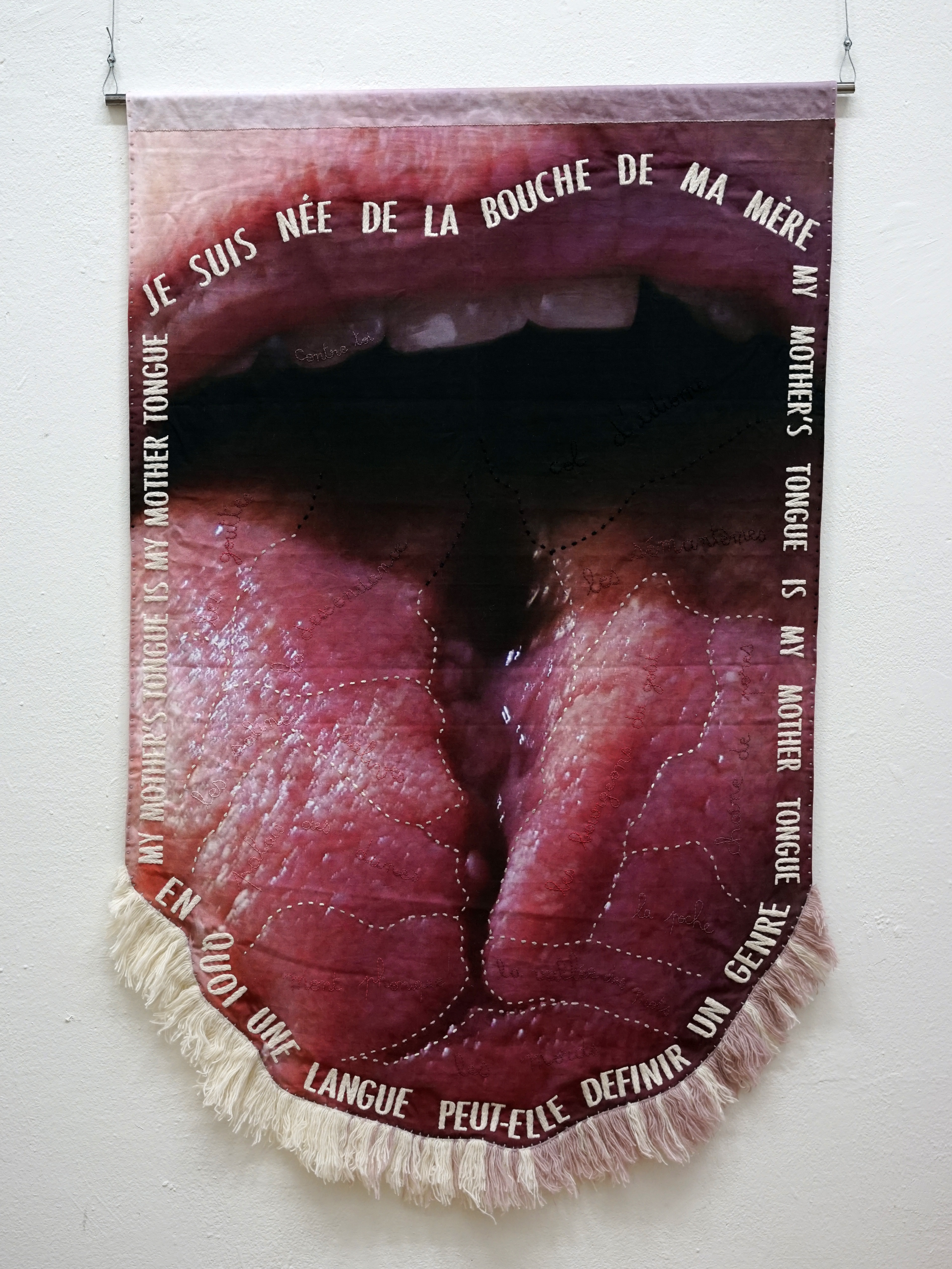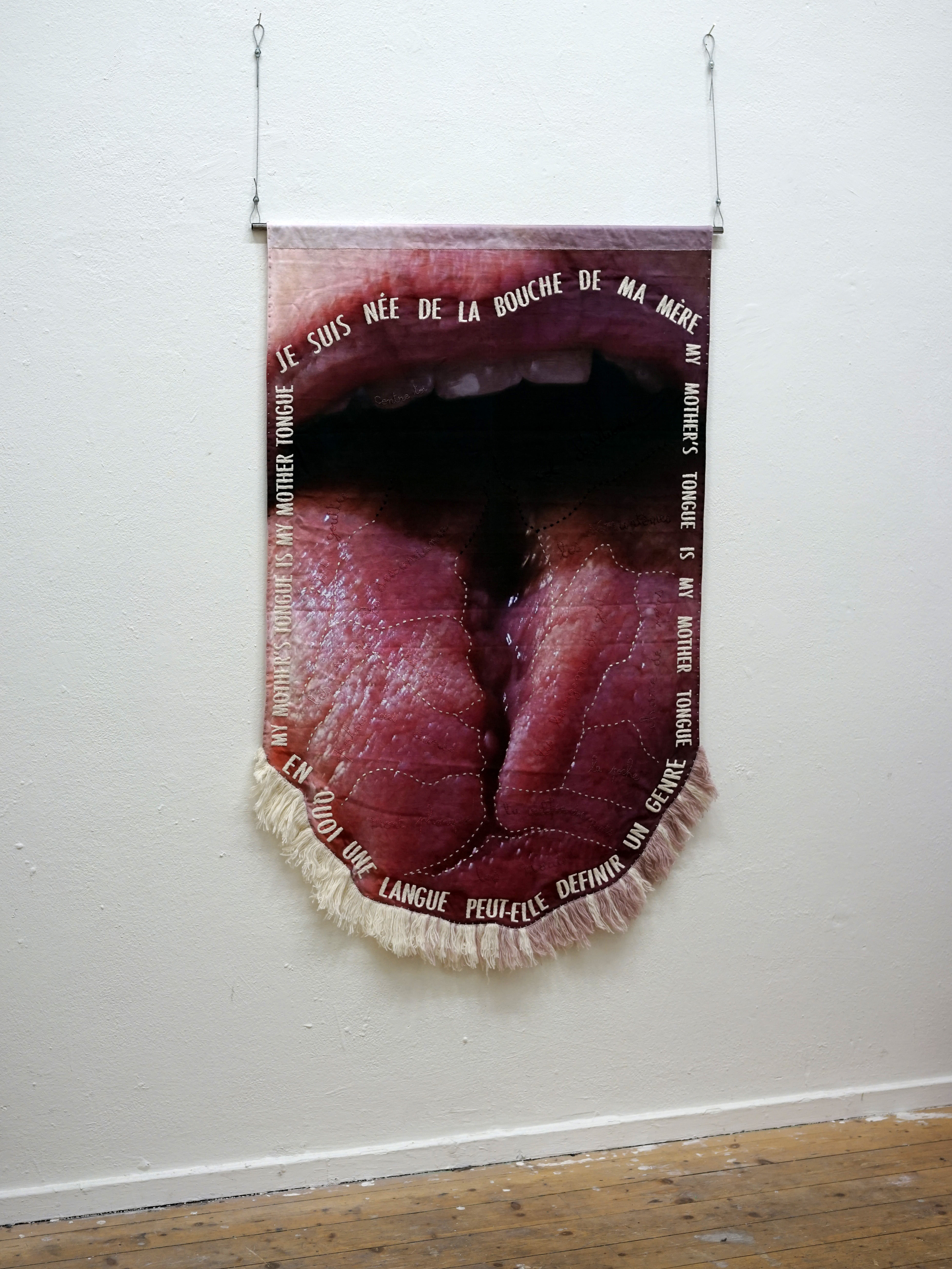 installation:
in Goethe Institut Paris
all rights reserved ©2022 Pierre-Yves Delannoy