CO PAIN

*

*

2020, performance

2*300 mins

flour, water, salt, yeast, metal, coton, polyester, plastic, leather

shown in:

IN THE DARK TIMES WILL THERE ALSO BE SINGING?
YES, THEY WILL BE SINGING.
ABOUT THE DARKTIMES


01.08. - 02.08.2020

Blitz Club, Munich (de)

pictures:

Chaeeun Lee

camera:

Felix Rodewaldt

*

CO BREAD/PAIN

*

CO DOULEUR

*

MIT BROT/SCHMERZ *copain :

du latin :

cum :

avec

panis :

pain

Celui avec qui l'on partage le pain.

Autrement dit:

un.e ami.e *copain:

from latin:

cum:

avec

panis:

pain

The one with whom we share bread.

in other words:

a friend *copain:

von Latein

cum:

mit

panis:

Brot

Denjenigen, mit dem man Brot teilt.

anders gesagt:

ein/e Freund/in
Performance made of flour, water, salt and yeast
on the Plus-Floor of the Blitz Club, Munich.
1th and 2nd of August 2020 between 19:00 and 00:00.
"
A non-space, a non-communication, no movement, no entertainment, no escape.
The room, in which the Club existed, was an illusion-machine,
it produced charged bodies and authentic emotions and no hard feelings.
Now it is empty.
But as an inner organ of a human society,
it is defining itself to fulfill new functions.
There is a moment in between,
where the clubbers are lost and the music is hidden
."
During this two evenings (from 19:00 to 00:00)
90kg of flour,
45kg of water,
3,5kg of salt,
3,78kg of yeast
were used to build 15 doughs,
wich where dressed with accessories
of leather, lace or chains.
These 15 bodies were able to grow up
to 3 times their size, producing
a shapeless and united mass of about 140kg.
(english)
Tu n'as pas besoin de savoir tout ça ! Le peu que tu devrais savoir tu ne le sais pas. Tu m'écris peu, parce que trop souvent tu ne pense plus à moi, glissant d'images en images, mouvant le mouvement, lisant articles que jamais tu ne finis, films que jamais tu ne commences.
Tu ne lis plus, tu vois.
Tu n'écoutes plus, tu entends.
Tu ne comprends plus, tu répètes.
Tu es une surface réfléchissante, une table de pingpong, un maillon d'une chaine qui n'a pas besoin de toi.

Nous sommes en guerre, il a dit.


Touch me again!
L'espace se disloque, le temps s'arrête.
Étirage, soufflage.

Bruit du moulin, du moudre des graines.
Comme des chaines de chars,
au charme de nos chairs.
comme des fusils que l'on arme,
une armée qui marche,
un rythme régulier,
des gens qui dansent sur une techno lente et hypnotisante.

La meule et le Vinyl.

DOMestique MOI.
Je suis mou.
Mouds moi !

(français)
Du brauchst nichts davon zu wissen! Das Wenige, das du wissen solltest, weisst du nicht.
Du schreibt mir nicht viel, weil du zu oft nicht mehr an mich denkst, du von Bild zu Bild springst, Artikel liest, die du nie beendest, Filme suchst, die du nie beginnst. Du liest nicht mehr, siehst nur. Du hörst nicht mehr zu, hörst nur. Du verstehst nicht mehr, wiederholst nur.
Du bist eine reflektierende Oberfläche, eine Tischtennisplatte, ein Glied in einer Kette, die dich nicht braucht.
Wir befinden uns im Krieg, sagte er!
(deutsch)
documentation:
process:
during the performance: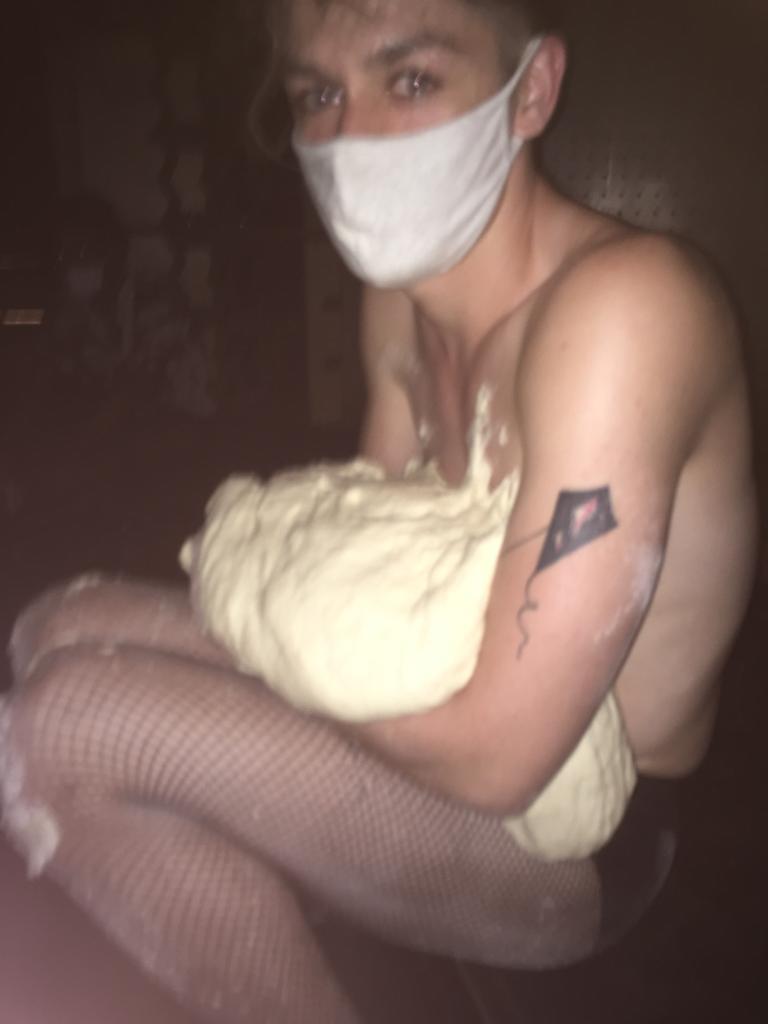 all rights reserved ©2021 Pierre-Yves Delannoy